Any condition or price range in and around Buckinghamshire.
No agency fees.
No legal costs.
No chains or fuss.
No waiting around.
No let-downs.
Genuine cash buyers.
Get an Offer For Your Home or Land in Buckinghamshire
We will buy your house in Buckinghamshire regardless of the reason you are selling your home.
All Situations Considered
Even if you are dealing with repossession, behind on your mortgage, going through a divorce, inheritance, downsizing, upsizing, too many repairs, home is on the market but you can't find a buyer, illness or any other reason possible, we may be able to buy your property.
No matter what your reasons are, our services are here for you.
No need to pay commissions or legal fees. We will buy your property in Buckinghamshire at no cost to you!
Our home buying service is fast, simple, confidential and free!
Cash For Your Property in Buckinghamshire
---
Quick Property Buyers in Buckinghamshire
We've helped property owners in Buckinghamshire with many different circumstances:
Must sell quick.
Going through repossession.
Divorce or separation.
Financial difficulties.
Inherited property.
Can't afford the repairs.
Tired of dealing with tenants.
Death of spouse.
Poor health.
Broken chain.
Relocating due to a change in work.
Moving abroad.
No Hidden Costs or Catches Just an Assured Property Sale Buckinghamshire
There are absolutely no hidden costs when you sell your property through We Buy Property and Land. Absolutely no estate agent, brokers or valuation fees and we'll even take care of your agreed legal costs in full. Home surveys aren't always required and we don't have to meet any tenants if you do not wish us to.
A Confidential and Discreet House Sale Buckinghamshire
We Buy Property and Land will offer to buy any UK home irregardless of its condition, age or location. If you wish to sell your home quickly but have just been given a surveyors report which will dent your chances of getting a sale, then call We Buy Property and Land to see how we are able to help out. To protect your privacy all discussions are in the strictest confidence and without obligation.
Fast House Buyers Buckinghamshire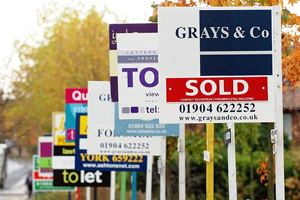 We are bona fide cash property buyers with over a decade of experience in helping sellers sell and move on. We buy for our own company , and we don't act as estate agents, middle men or lead generators. We typically purchase property for cash, and can provide you with proof of funds when required.
If you want security and an outcome to suit you, then please do not hesitate in making contact with us anytime.