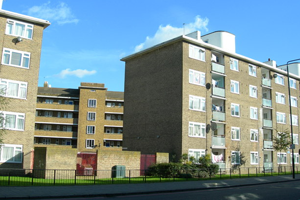 You do not have to sell your freehold block of flats or mixed use site below market value.
You do not have to waste any more time, while your freehold flats or multiple unit site remain UNSOLD.
We Buy Property & Land are actively looking to buy entire sites of 3 to 30 freehold flats or mixed properties which are all on one title.
We believe we can beat any other offer and we can exchange contracts really quickly, if that's what you want, to give you the certainty of sale you are looking for.
We Buy Property & Land are specialists in solving problems that others can't.
We are particularly looking for the following:
Multiple flats in one block on one freehold title.
Mixed use residential and commercial sites, for example a pub with a warehouse and/or a house.
Houses with building plots alongside.
Shops with flats above or behind them.
You do not need to leave your sites or blocks languishing unsold on the market, waiting for that elusive perfect buyer.
We have proof of funds and we are ready to go. We respect that your assets are important to you and we appreciate the effort that you have put into acquiring and managing them, so we don't do silly haggling.
Give us a call today and we will visit you in person and make you a decent offer. Call us now on 02920 373 616.