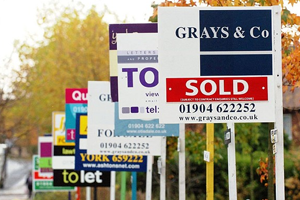 You do not have to waste any more time, whilst your property sits UNSOLD.
Our market-leading Supported Sales Scheme is very popular with home owners who want to maximise the price they can achieve from the sale of their property.
Every property is different and every property seller's situation is different. That is why our Supported Sales Scheme is tailor-made to each seller and to each property.
The scheme is very simple and you will know exactly how much you will receive from the sale of your property.
It works like this:
Imagine if you had access to an experienced team of property investors who are used to buying and selling homes. Imagine that this team of investors are also good at adding value to properties, by decorating, home staging, refurbishing and developing them.
Wouldn't you like to partner with them to maximise how much you can get for your property and to make the sale happen as quickly as possible?
With our Supported Sale Scheme, you could:
Get paid most of your equity NOW (yes even before completion).
Have your mortgage payment PAID FOR YOU until completion.
Move on with your life FAST (even within 24 hours).
Save on Estate Agents fees.
Get more than your property is currently worth.
Have the property decorated and gardens tidied up WITH NO COST TO YOU.
Receive a share of profits from value added to the property.
PAY NO FEES at any time.
Have all the hard work and inconvenience of hosting viewings done for you.
Benefit from the personal attention of an experienced Case Manager, dedicated to selling your property.
NB NOT all benefits will apply to each case.
OLD WAY
Traditionally investors and investment companies buy houses, improve them and then sell them. This approach can be expensive due to the transaction costs involved and usually requires that a property be bought very cheaply. CLEARLY, THIS IS NOT IDEAL FOR YOU!
NEW WAY
You, the seller, take the opportunity to partner with us to improve the property and its marketing and saleability, before we buy or sell it and YOU GET MORE MONEY FOR YOUR PROPERTY. We both sign a simple agreement, then we are able to begin investing time and money into your property, because we know we have a binding agreement with you.
Once we have this, then you have CERTAINTY OF SALE.
We get to work straightaway, adding value to the property and, if you agree to us having access by a "key undertaking", we can tidy up, decorate, improve, host viewings and MAXIMISE THE SPEED OF SALE.